EUR/USD: general analysis
14
February
2020, 12:59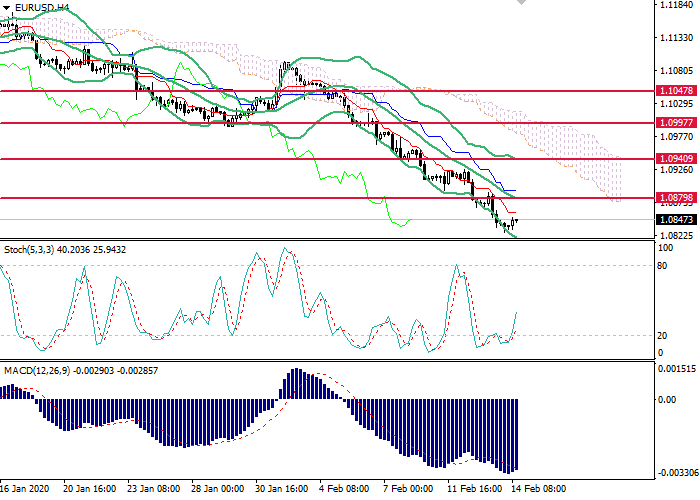 Scenario
Timeframe
Intraday
Recommendation
SELL
Entry Point
1.0842
Take Profit
1.0745
Stop Loss
1.0885
Key Levels
1.0560, 1.0685, 1.0745, 1.0816, 1.0880, 1.0940, 1.0997, 1.1047
Alternative scenario
Recommendation
BUY STOP
Entry Point
1.0875
Take Profit
1.0940
Stop Loss
1.0840
Key Levels
1.0560, 1.0685, 1.0745, 1.0816, 1.0880, 1.0940, 1.0997, 1.1047
Current trend
The European currency is trading within the strong "bearish" trend this month. At the moment, the EUR/USD pair is near two-year lows, and the scenario for further decline seems most likely.
Eurozone statistics are deteriorating, while the slowdown in the manufacturing sector is one of the key drivers of pressure on the instrument. Industrial production occupies a significant part in the European economy, so the spread of the coronavirus poses a significant threat to the European currency. Today's GDP data, reflecting a 0.1% annual slowdown, confirm the presence of negative trends. In addition, the ECB insists on the need for low interest rates and is considering expanding its quantitative easing policy, while the Fed is pursuing a more stable monetary policy. Thus, the strong fundamental differences between the US and EU economies indicate a poor euro against the dollar.
Today at 15:30 (GMT+2), a number of major publications on retail sales in the USA are expected, and at 16:15 (GMT+2), statistics on industrial production volumes will be released.
Support and resistance
On the 4-hour chart, a downtrend correction is observed. The instrument falls along the lower border of Bollinger bands. The indicator is directed downwards, and the price range remains wide, which indicates a continuation of the downtrend. The MACD histogram keeps a strong sell signal. Stochastic left the oversold zone, maintaining a buy signal.
Resistance levels: 1.0880, 1.0940, 1.0997, 1.1047.
Support levels: 1.0816, 1.0745, 1.0685, 1.0560.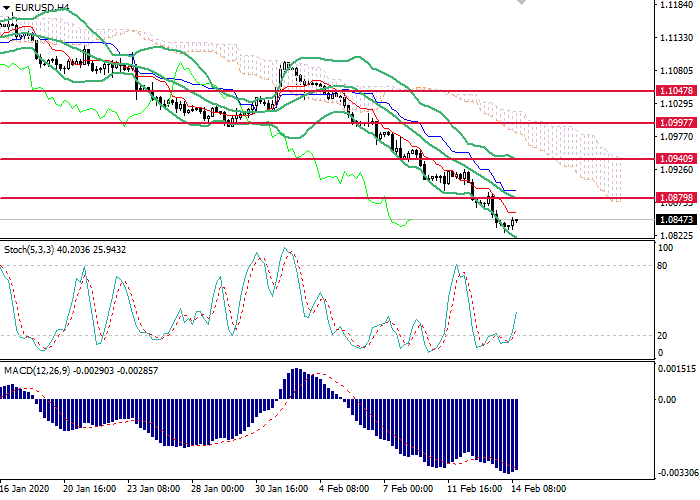 Trading tips
Short positions may be opened from the current level with the target at 1.0745 and stop loss 1.0885.
Long positions may be opened above the level of 1.0870 with the target at 1.0940 and stop loss 1.0840.
Implementation period: 1–3 days.