ATT Inc.: wave analysis
14
January
2020, 08:50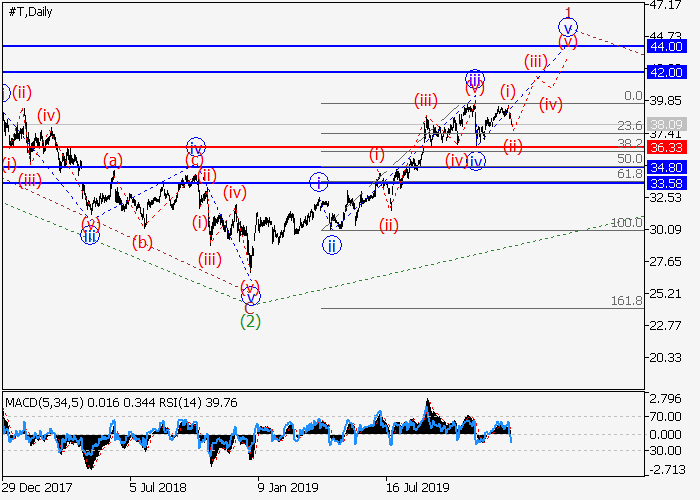 Scenario
Timeframe
Weekly
Recommendation
BUY
Entry Point
38.10
Take Profit
42.00, 44.00
Stop Loss
36.33
Key Levels
33.58, 34.80, 36.33, 42.00, 44.00
Alternative scenario
Recommendation
SELL STOP
Entry Point
36.30
Take Profit
34.80, 33.58
Stop Loss
36.90
Key Levels
33.58, 34.80, 36.33, 42.00, 44.00
The price may rise.
On the daily chart, the upward trend continues to develop within the first wave of the higher level 1 of (3). At the moment, the formation of the fifth wave of the lower level v of 1 has begun, as part of which a local correction is developing as wave (ii) of v of 1. If he assumption is correct, it would be reasonable to expect the continuation of the asset's price growth to 42.00–44.00 after it is complete. The level of 36.33 is critical and stop loss for this scenario.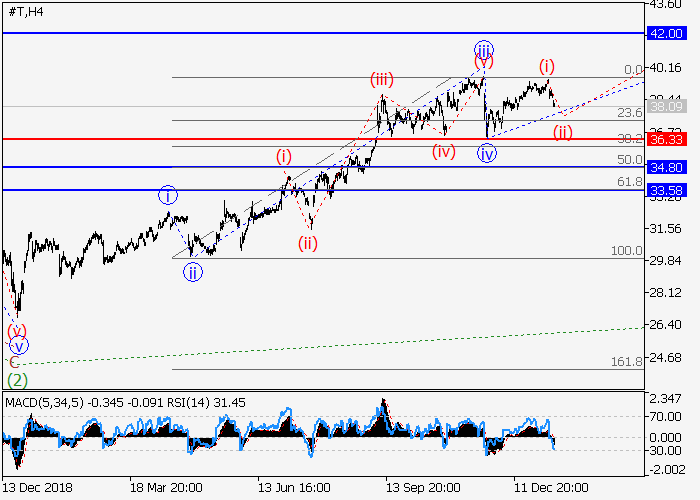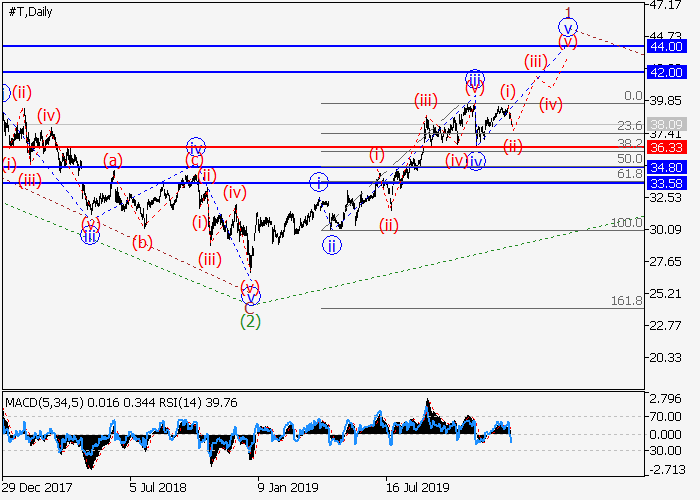 Main scenario
Long positions are relevant from the corrections above level of 36.33 with targets at 42.00–44.00. Implementation time: 7 days and more.
Alternative scenario
Breaking through and consolidation below the level of 36.33 will allow the asset to continue decreasing to 34.80–33.58.