USD/CAD: general analysis
14
August
2019, 12:36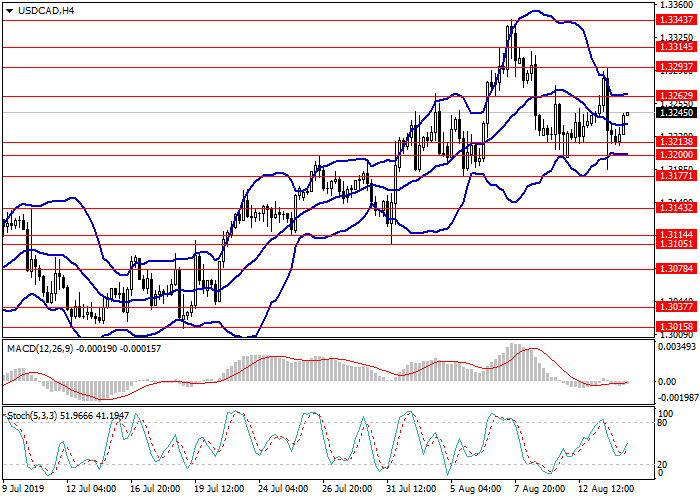 Scenario
Timeframe
Intraday
Recommendation
BUY
Entry Point
1.3245
Take Profit
1.3290
Stop Loss
1.3215
Key Levels
1.3143, 1.3177, 1.3198, 1.3213, 1.3262, 1.3293, 1.3314, 1.3343
Alternative scenario
Recommendation
SELL STOP
Entry Point
1.3200
Take Profit
1.3150
Stop Loss
1.3230
Key Levels
1.3143, 1.3177, 1.3198, 1.3213, 1.3262, 1.3293, 1.3314, 1.3343
Current trend
Yesterday, the USD/CAD pair fell amid a decision by Donald Trump, who suspended the introduction of tariffs on imports from China. The US dollar, in turn, was supported by positive macroeconomic data, in particular, an increase in the consumer price index excluding food products and energy resources by 2.2% YoY and 0.3% MoM.
Today, the dynamics of price can be affected by data from the United States on the change in the import price index at 14:30 (GMT+2), as well as statistics on changes in oil and oil products from the EIA at 16:30 (GMT+2). Low volatility is predicted in the market.
Support and resistance
Resistance levels: 1.3262, 1.3293, 1.3314, 1.3343.
Support levels: 1.3213, 1.3198, 1.3177, 1.3143.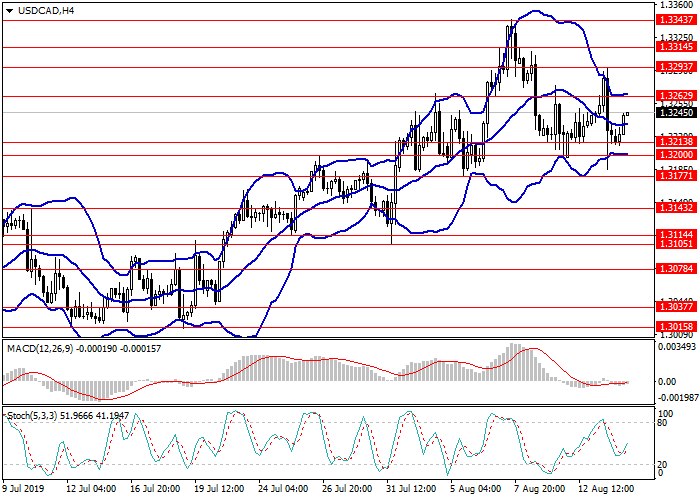 Trading tips
Long positions can be opened from the current level with the target at 1.3290 and stop loss 1.3215.
Short positions can be opened from the level of 1.3200 with the target at 1.3150 and stop loss of 1.3230.
Implementation period: 1–3 days.