USD/JPY: general review
21
May
2019, 14:14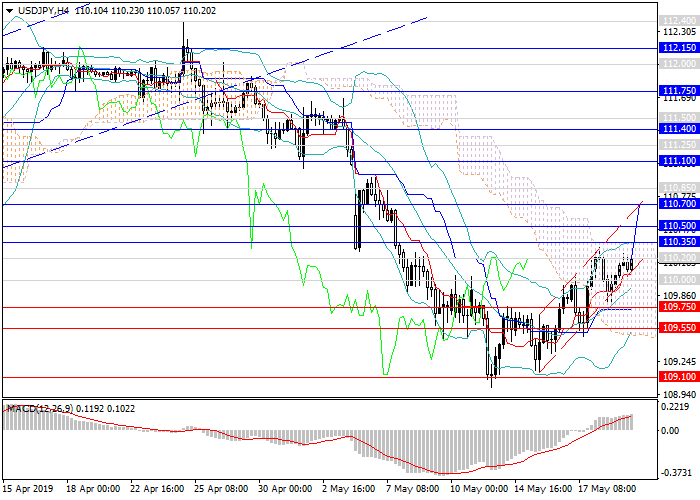 Scenario
Timeframe
Weekly
Recommendation
BUY
Entry Point
110.26
Take Profit
111.75, 112.15
Stop Loss
109.00
Key Levels
108.70, 109.10, 109.55, 109.75, 110.00, 110.20, 110.35, 110.50, 110.70, 110.85, 111.10, 111.40, 111.75, 112.15
Current trend
The dollar against the yen has moved from decline to growth.
From late April to mid-May, the pair rapidly declined amid falling investment demand for the US currency and rising interest in the yen as a "safe haven" asset. At the beginning of last week, the instrument reached a key support level of 109.10, moved to the lateral consolidation, and began to form an upward impulse. Over the past few days, the pair is moving within the narrow upward channel, having reached the first serious resistance level of 110.35. Additional support for the instrument was provided by weak data on Japanese indices.
Support and resistance
In the medium term, the pair will continue to grow within the current upward momentum amid rising demand for the dollar and falling interest in the yen. There is a high probability of a cardinal change of direction: in the medium term, the instrument may again go to the maximum of March and April at 112.15. The level of 110.70 can become a serious obstacle on the way to it.
Technical indicators changed direction on H4 chart: MACD indicates a sharp increase in the volume of long positions and Bollinger Bands reversed up.
Support levels: 110.20, 110.00, 109.75, 109.55, 109.10, 108.70.
Resistance levels: 110.35, 110.50, 110.70, 110.85, 111.10, 111.40, 111.75, 112.15.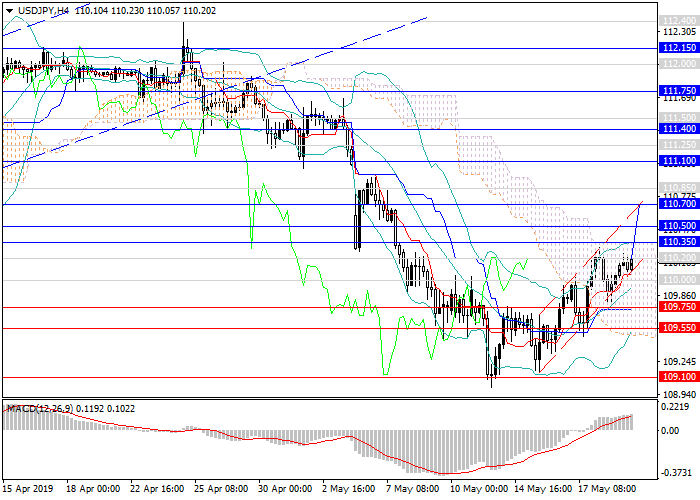 Trading tips
Long positions may be opened from the current level with targets at 111.75, 112.15 and stop loss at 109.00.