XAG/USD: silver prices are consolidating
11
January
2019, 09:02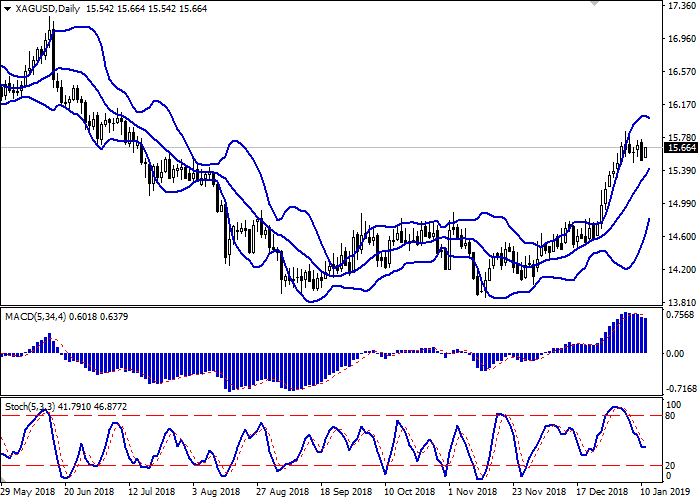 Scenario
Timeframe
Intraday
Recommendation
BUY STOP
Entry Point
15.77
Take Profit
16.00
Stop Loss
15.66
Key Levels
15.09, 15.24, 15.37, 15.47, 15.66, 15.75, 15.84, 16.00
Alternative scenario
Recommendation
SELL STOP
Entry Point
15.45
Take Profit
15.24, 15.15, 15.09
Stop Loss
15.60
Key Levels
15.09, 15.24, 15.37, 15.47, 15.66, 15.75, 15.84, 16.00
Current trend
Silver prices fluctuate near 15.50, rather sharply reacting to all changes in the market.
Investors are still focused on the Shutdown, US-Chinese trade negotiations, and the Fed minutes. The meeting of Trump with the Democratic Party did not yield any results. The president left it after receiving a new refusal to finance the construction of a wall on the Mexico border. Thus, the Shutdown lasts for 19 days and may be the longest in American history against the one of 1995-1996, which lasted 21 days. Yesterday, Chinese officials commented on the trade negotiations with the US that ended on Wednesday. According to the spokesman for the Ministry of Commerce of China Gao Feng, the parties made progress, and this explains the extension of consultations by one day.
The Fed Minutes indicated that some FOMC members opposed December rate hike due to the low inflationary pressure. Officials noted that, in conditions of insufficient inflation, another tightening of monetary policy can be postponed.
Support and resistance
On the daily chart, Bollinger bands are growing. The price range is actively narrowing, indicating the ambiguous dynamics. MACD is falling, keeping a poor sell signal (the histogram is below the signal line). Stochastic is falling but at the moment it is tending to reverse flat in the center of its working area.
The development of a corrective decline is possible in the short and/or super short term.
Resistance levels: 15.66, 15.75, 15.84, 16.00.
Support levels: 15.47, 15.37, 15.24, 15.09.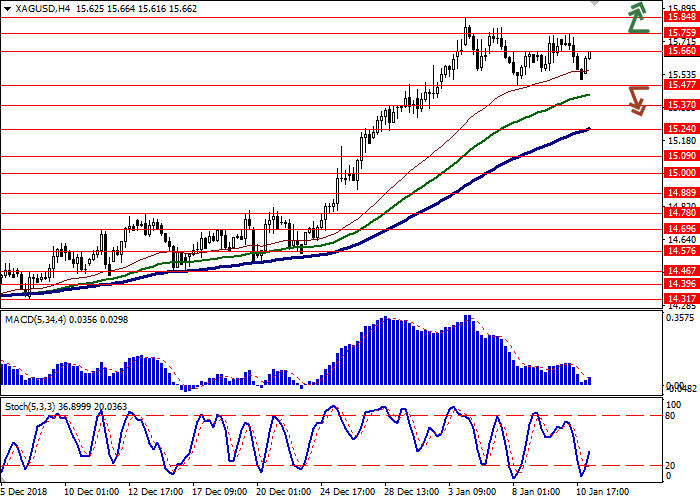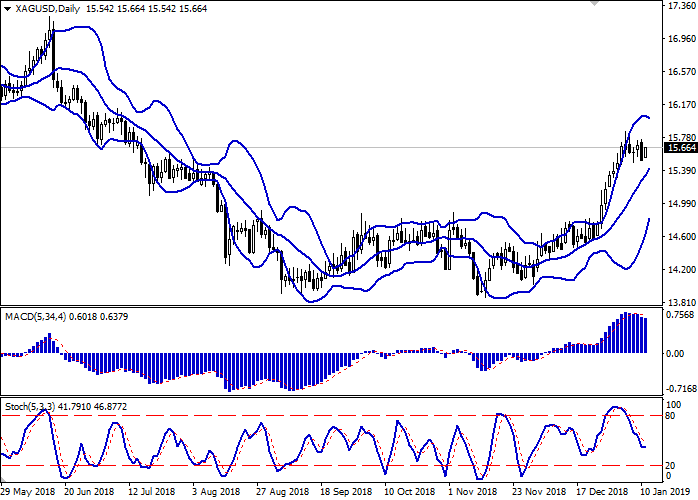 Trading tips
Long positions can be opened after the breakout of 15.75 with the target at 16.00. Stop loss is 15.66.
Short positions can be opened after the breakdown of 15.47 with the targets at 15.24 or 15.15–15.09. Stop loss is 15.60.
Implementation period: 2–3 days.