GBP/USD: general analysis
10
January
2019, 10:34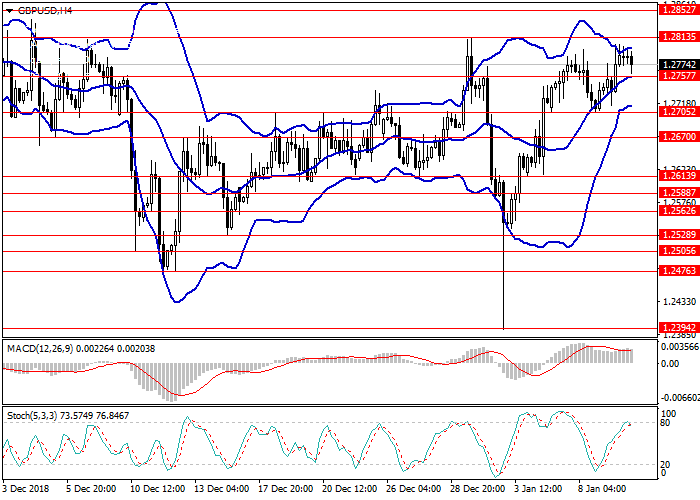 Scenario
Timeframe
Intraday
Recommendation
BUY STOP
Entry Point
1.2815
Take Profit
1.2880
Stop Loss
1.2780
Key Levels
1.2476, 1.2505, 1.2528, 1.2562, 1.2588, 1.2613, 1.2670, 1.2705, 1.2757, 1.2813, 1.2852, 1.2883, 1.2925
Alternative scenario
Recommendation
SELL STOP
Entry Point
1.2700
Take Profit
1.2615
Stop Loss
1.2735
Key Levels
1.2476, 1.2505, 1.2528, 1.2562, 1.2588, 1.2613, 1.2670, 1.2705, 1.2757, 1.2813, 1.2852, 1.2883, 1.2925
Current trend
Yesterday, USD decreased against GBP amid statements by the Fed representatives about a possible postponement of the next interest rate increase due to the uncertainty about the prospects for the US economy. The likely slowdown in the rate of increase in rates may significantly affect the prospects for the dollar in the long term, inclining investors to sell the US currency.
As for the macroeconomic releases that could affect the pair today, it is worth highlighting the publication of the Bank of England's lending conditions report at 11:30 (GMT+2), Initial Jobless Claims at 15:30 (GMT+2) and speech of Fed Chairman Jerome Powell at (19:00 GMT+2). The market predicts moderate volatility.
Support and resistance
On the 4-hour chart, the pair was corrected to the middle line of Bollinger bands, the price range is narrowed. MACD histogram is in the positive area, keeping the signal to open long positions.
Resistance levels: 1.2813, 1.2852, 1.2883, 1.2925.
Support levels: 1.2757, 1.2705, 1.2670, 1.2613, 1.2588, 1.2562, 1.2528, 1.2505, 1.2476.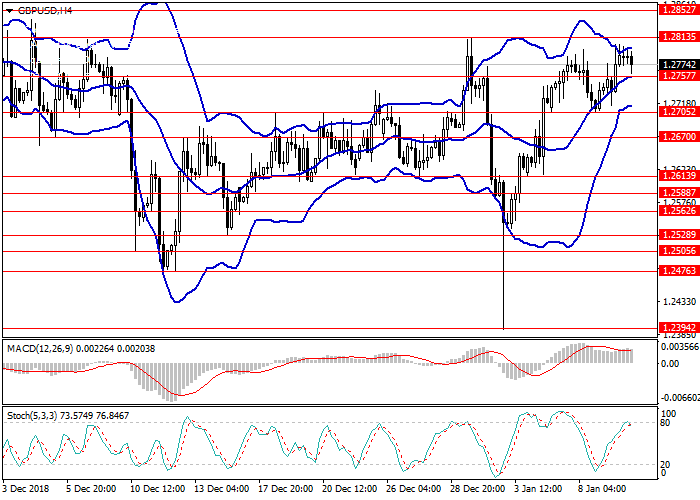 Trading tips
Long positions can be opened from the level of 1.2815 with the target at 1.2880 and stop loss 1.2780.
Short positions can be opened from the level of 1.2700 with the target at 1.2615 and stop loss 1.2735.
Implementation period: 1–3 days.