USD/JPY: reverse level
10
August
2018, 15:06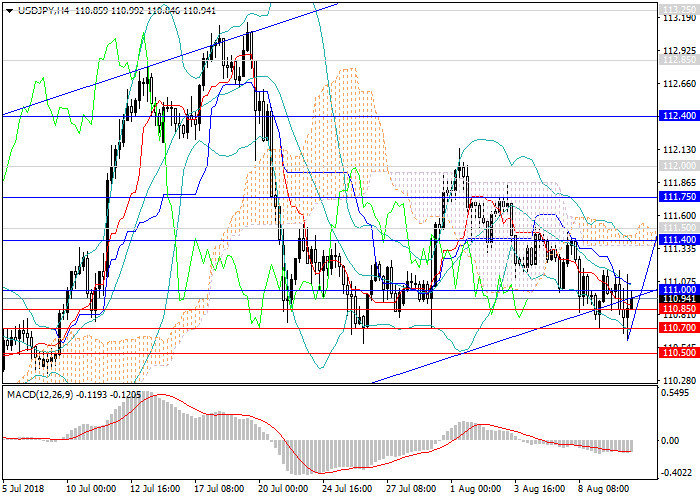 Scenario
Timeframe
Weekly
Recommendation
BUY
Entry Point
110.88
Take Profit
112.40, 112.85, 113.25
Stop Loss
110.40
Key Levels
108.50, 109.00, 109.30, 109.70, 110.50, 110.70, 110.85, 111.00, 111.40, 111.75, 112.00, 112.40, 112.85, 113.25
Current trend
USD continues to decline against JPY within the long-term upwards channel. This week the pair has stopped at the lower border of the downward trend. The main catalyst for the fall is the strengthening of JPY due to increased demand.
Additional pressure on the pair is caused by positive preliminary data on Japan's Q2 GDP. Today, special attention should be paid to the data on the US Consumer Price Index.
Support and resistance
From the current level of 110.70, a reversal and the formation of a new upward wave are possible, as USD strengthens on positive fundamental statistics, and the 110.70 level is a strong support. It is also the lower border of the long-term ascending channel, which the price tried to break unsuccessfully several times. In addition, JPY is constantly under pressure from the very soft monetary policy of the Bank of Japan.
Technical indicators confirm the pair's growth forecast, MACD keeps a high volume of long positions.
Resistance levels: 111.00, 111.40, 111.75, 112.00, 112.40, 112.85, 113.25.
Support levels: 110.85, 110.70, 110.50, 109.70, 109.30, 109.00, 108.50.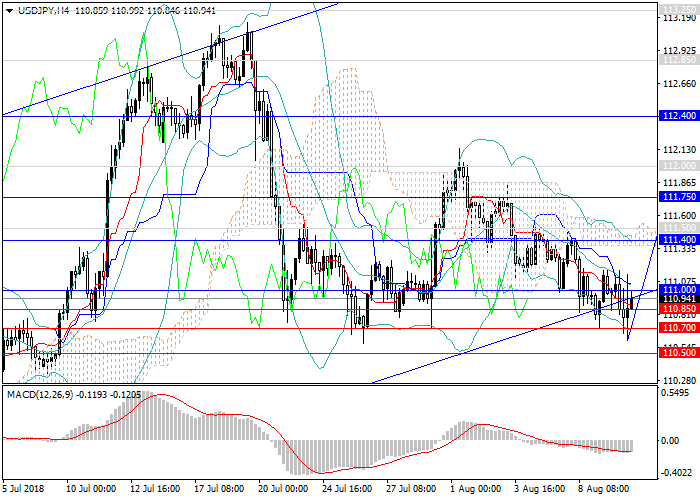 Trading tips
It is relevant to increase the volumes of long positions from the current level with the targets at 112.40, 112.85, 113.25 and stop loss 110.40.