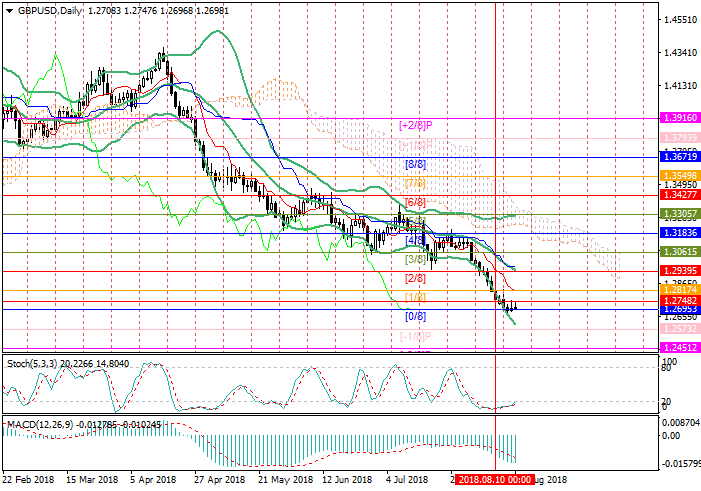 GBP/USD: general review
17
August
2018, 13:31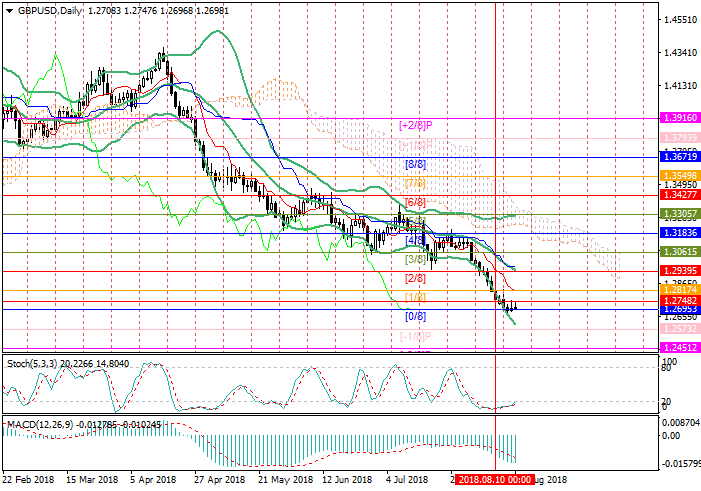 Scenario
Timeframe
Weekly
Recommendation
SELL STOP
Entry Point
1.2690
Take Profit
1.2573, 1.2451
Stop Loss
1.2740
Key Levels
1.2451, 1.2573, 1.2695, 1.2817, 1.2940
Alternative scenario
Recommendation
BUY STOP
Entry Point
1.2750
Take Profit
1.2817, 1.2940
Stop Loss
1.2700
Key Levels
1.2451, 1.2573, 1.2695, 1.2817, 1.2940
Current trend
This week the pair tested the 1.2695 level (Murray [0/8]) and then started to grow. The pound is supported by data on retail sales in the UK. The indicator in monthly terms increased from -0.5% to 0.7%, and in annual terms – from 2.9% to 3.5%. Experts note that good weather still contributes to sales growth, but they fear that a decrease in the growth of wages will affect sales negatively in the future. It should also be noted that the expansion of sales is due to the increase in Internet commerce, while real stores tend to reduce it and even close.
The attention of investors again switches to negotiations on Brexit, which resumed in Brussels. On Thursday, they were commented by Foreign Minister Jeremy Hunt, who noted that Britain is ready for all scenarios and will survive even without a deal. But such a situation will be a big mistake on the part of the EU. The minister also noted that the government will consider the proposal on the adoption of the EU environmental and social legislation to facilitate the free trade deal.
Support and resistance
The price is at the level of 1.2695 (the lower limit of Murray range). The probability of growth to the levels of 1.2817 (Murray [1/8]) and 1.2940 (Murray [2/8], the middle line of the Bollinger bands) is confirmed by the reversal of the Stochastics in the oversold zone. The potential of the downtrend is far from exhausted, as the Bollinger bands are directed downwards and MACD increases voulumes in the negative zone. In the breakdown of 1.2695, the targets of the "bears" may be the levels of 1.2573 (Murray [-1/8]) and 1.2451 (Murray [-2/8]).
Support levels: 1.2695, 1.2573, 1.2451.
Resistance levels: 1.2817, 1.2940.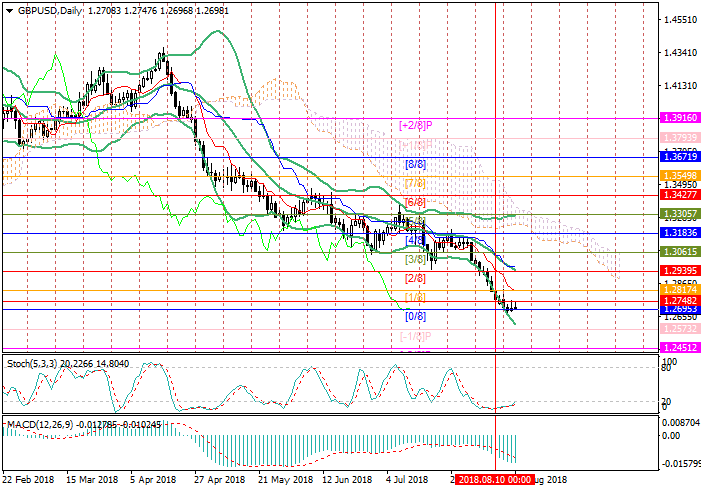 Trading tips
If the price goes below 1.2695, short positions will be relevany with the targets of 1.2573, 1.2451 and stop loss around 1.2740. long positions can be opened at 1.2750 with the targets of 1.2817, 1.2940 and the stop loss at 1.2700. Term of realization: 5-7 days.