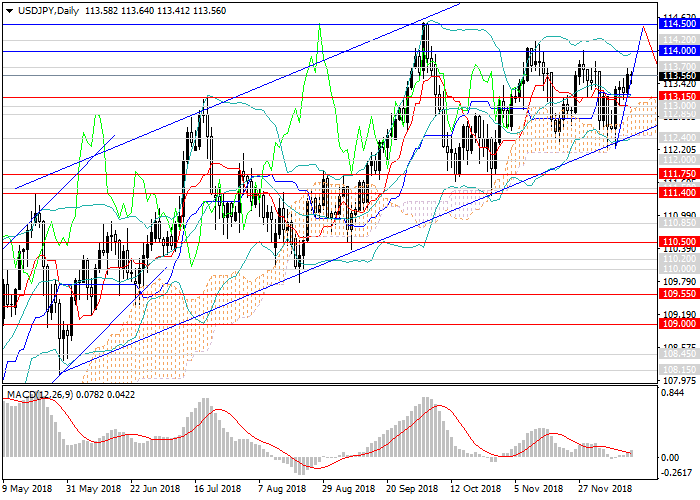 USD/JPY: upward momentum may resume
14
December
2018, 13:43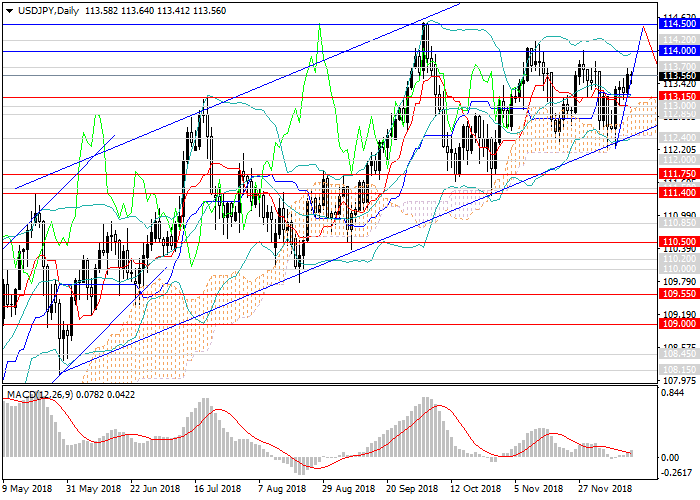 Scenario
Timeframe
Weekly
Recommendation
BUY
Entry Point
113.57
Take Profit
114.00, 114.50, 115.50
Stop Loss
113.20
Key Levels
111.75, 112.85, 113.15, 114.00, 114.50, 115.00
Alternative scenario
Recommendation
BUY LIMIT
Entry Point
113.15, 112.85
Take Profit
114.00, 114.50, 115.50
Stop Loss
112.30
Key Levels
111.75, 112.85, 113.15, 114.00, 114.50, 115.00
Current trend
The pair continues to trade in a narrowing sideways consolidation, like most of major currency pairs. The flat market at the end of 2018 is due to the lack of important macroeconomic releases and decisions of the Central Banks.
Despite the weak data for Japan this trading week, the US dollar did not take advantage of this, and the pair remained in the channel. In addition, in December there were negative releases in the US, for example, labor market and inflation indicators dropped significantly.
Today, special attention should be paid to data on retail sales, industrial production and major indices, which will be published in the United States and might support the pair.
Support and resistance
After the news release, the pair may reach key resistances of 114.00, 114.50, but will hardly be able to overcome them immediately. Despite this, the trend remains upward in the medium and long term. Technical indicators on the 4-hour chart confirm the growth forecast: MACD shows an increase in the volume of long positions, and the Bollinger bands are directed upwards.
Support levels: 113.15, 112.85, 111.75.
Resistance levels: 114.00, 114.50, 115.00.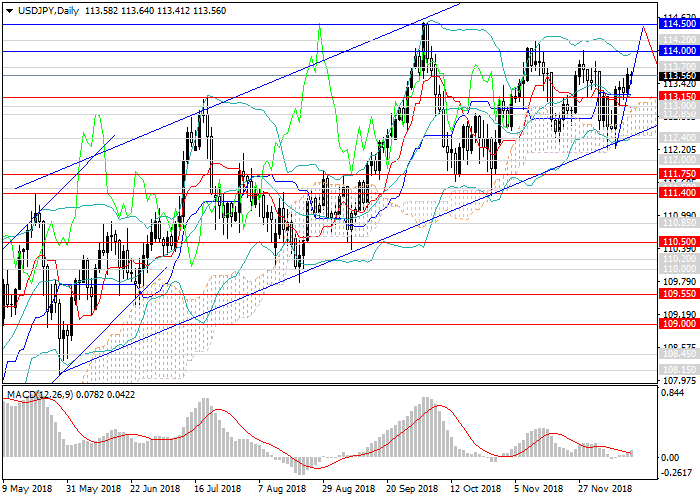 Trading tips
In this situation, the volume of long positions can be increased at the current level and pending buy orders can be set at the strong support levels of 113.15, 112.85 with targets at 114.00, 114.50, 115.50 and a stop loss at 112.30.