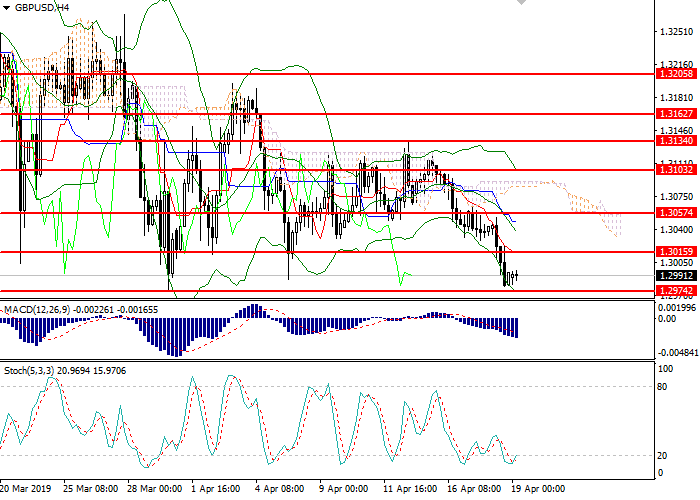 GBP/USD: general analysis
19
April
2019, 10:54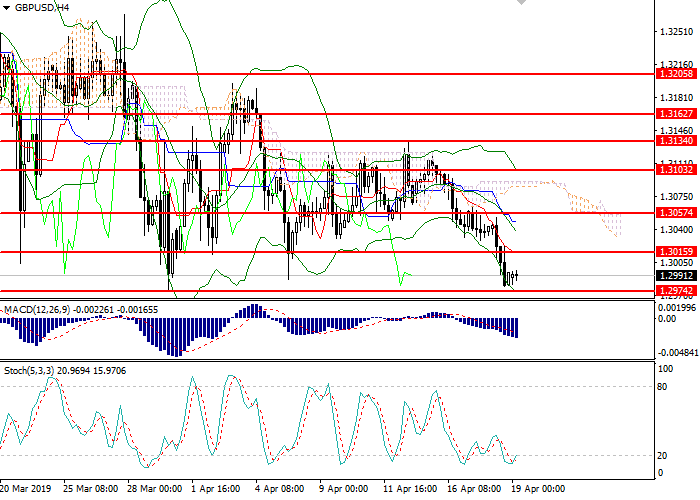 Scenario
Timeframe
Intraday
Recommendation
SELL
Entry Point
1.2997
Take Profit
1.2900
Stop Loss
1.3015
Key Levels
1.2883, 1.2925, 1.2960, 1.2974, 1.3015, 1.3057, 1.3103, 1.3162, 1.3205
Alternative scenario
Recommendation
BUY STOP
Entry Point
1.3020
Take Profit
1.3060
Stop Loss
1.2995
Key Levels
1.2883, 1.2925, 1.2960, 1.2974, 1.3015, 1.3057, 1.3103, 1.3162, 1.3205
Current trend
Yesterday, USD strengthened against major currencies due to the publication of strong economic reports.
The GBP/USD pair is under pressure of positive statistics on US Retail Sales. In March, it grew by 1.6%, while experts predicted a growth of 0.9%. In addition, the number of US Initial and Continuous Jobless Claims unexpectedly decreased, while investors were expecting a negative release. At the same time, the market ignored strong reports on UK Retail Sales, which indicates the high importance of political risks generated against the background of Brexit.
Today, financial institutions in the UK are closed. At 14:30 (GMT+2), the publication of data on the US housing market is expected, which may have a negligible impact on the dynamics of the trading instrument.
Support and resistance
On the 4-hour chart, the instrument is trading at the lower border of Bollinger bands, which is the key support. The indicator is directed downwards, and the price range has expanded, indicating a continuation of the downward trend. The MACD histogram keeps a poor sell signal. Stochastic leaves the oversold area, a buy signal can be formed in the coming hours.
Resistance levels: 1.3015, 1.3057, 1.3103, 1.3162, 1.3205.
Support levels: 1.2974, 1.2960, 1.2925, 1.2883.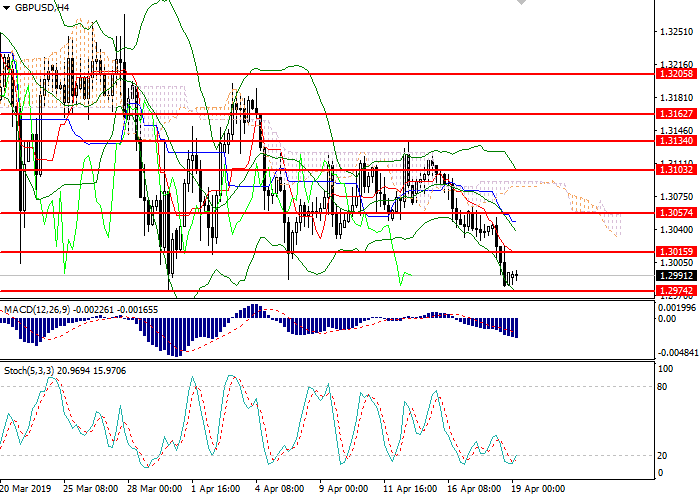 Trading tips
Short positions should be opened from the current level with the target at 1.2900 and stop loss 1.3015. Implementation period: 1–3 days.
Long positions can be opened above the level of 1.3015 with the target at 1.3060 and stop loss 1.2995. Implementation period: 1–2 days.