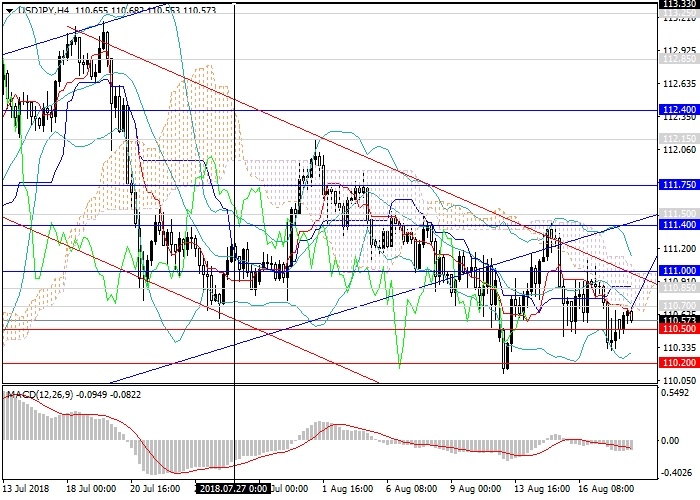 USD/JPY: return to growth
20
August
2018, 15:29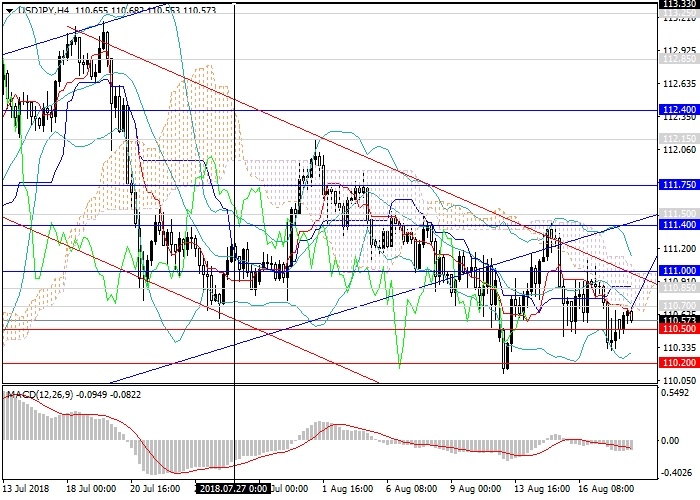 Scenario
Timeframe
Weekly
Recommendation
BUY
Entry Point
111.05
Take Profit
112.15, 113.25
Stop Loss
109.80
Key Levels
107.75, 108.15, 108.80, 110.85, 109.55, 110.00, 110.20, 110.50, 111.00, 111.40, 111.75, 112.15, 112.40, 112.85, 113.25
Current trend
USD continues to trade in a downward trend against JPY, despite significant growth against other competitors.
This happens only due to the growth in demand for the yen as a "safe haven" in a situation of global tension amid the introduction of the new US sanctions. But the current US policy can cause serious damage to the dollar because it ceases to be considered the most stable currency. The American economy is currently on the rise: this year, all major economic indicators are growing. Last week, strong data were published on retail sales, industrial production, and the labor market.
This week, Japan will release data on Manufacturing PMI and the index of leading indicators. The US will respond with data on the labor market, the construction market, and orders for durable goods.
Support and resistance
One and a half weeks ago, the pair left the ascending channel, but the probability of its return and preservation of the upward trend in the medium term is high. In the short term, the instrument is expected to grow to the first local maximum of the month at 112.15. Growth is possible to the annual local maximum of 113.25, with the possibility of testing new highs. After breaking down the level of 110.20, a reverse of the pair is possible with the target of 108.15 in the medium term.
Technical indicators on W1 chart and above keep the growth signal: MACD keeps a high volume of long positions, and Bollinger Bands are directed upwards.
Support levels: 110.50, 110.20, 110.00, 109.85, 109.55, 108.80, 108.15, 107.75.
Resistance levels: 110.85, 111.00, 111.40, 111.75, 112.15, 112.40, 112.85, 113.25.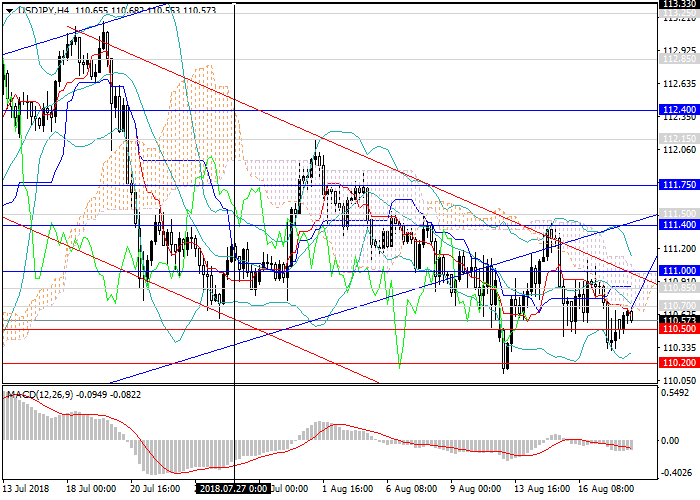 Trading tips
In this situation, long positions may be opened from the current level with targets at 112.15, 113.25 and stop loss at 109.80.